Everyone has a story to tell
We take your story and create beautiful books that are listed on Amazon.com
Three Easy Steps to your Published Book
Step 1
Upload Your Documents
Step 2

Upload Your Pictures
Step 3

Upload Your Biography & Acknowledgements
What we do for you:
We will create an 8.5 x 8.5 full color professionally designed book that will be available on Amazon.com in just three weeks.
Design professional front and back covers for your book

Format your book 

Match your text to your pictures or pictures that we find 

Artistically render your pictures so they appear professionally 

List your book on Amazon.com

Ensure your book is listed in the Library of Congress

Ensure your book has a Bar Code

Provide you with a link to order your book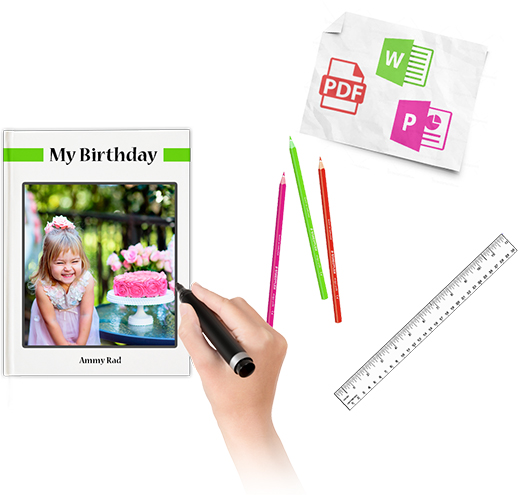 Are you ready to transform your story into a book?
Are you ready to be a published author?